PLAN | SCHEDULE | MANAGE
---
The B2B Appointment Scheduling Platform
for trade show and conference exhibitors & organizers to streamline and enhance the overall event experience
---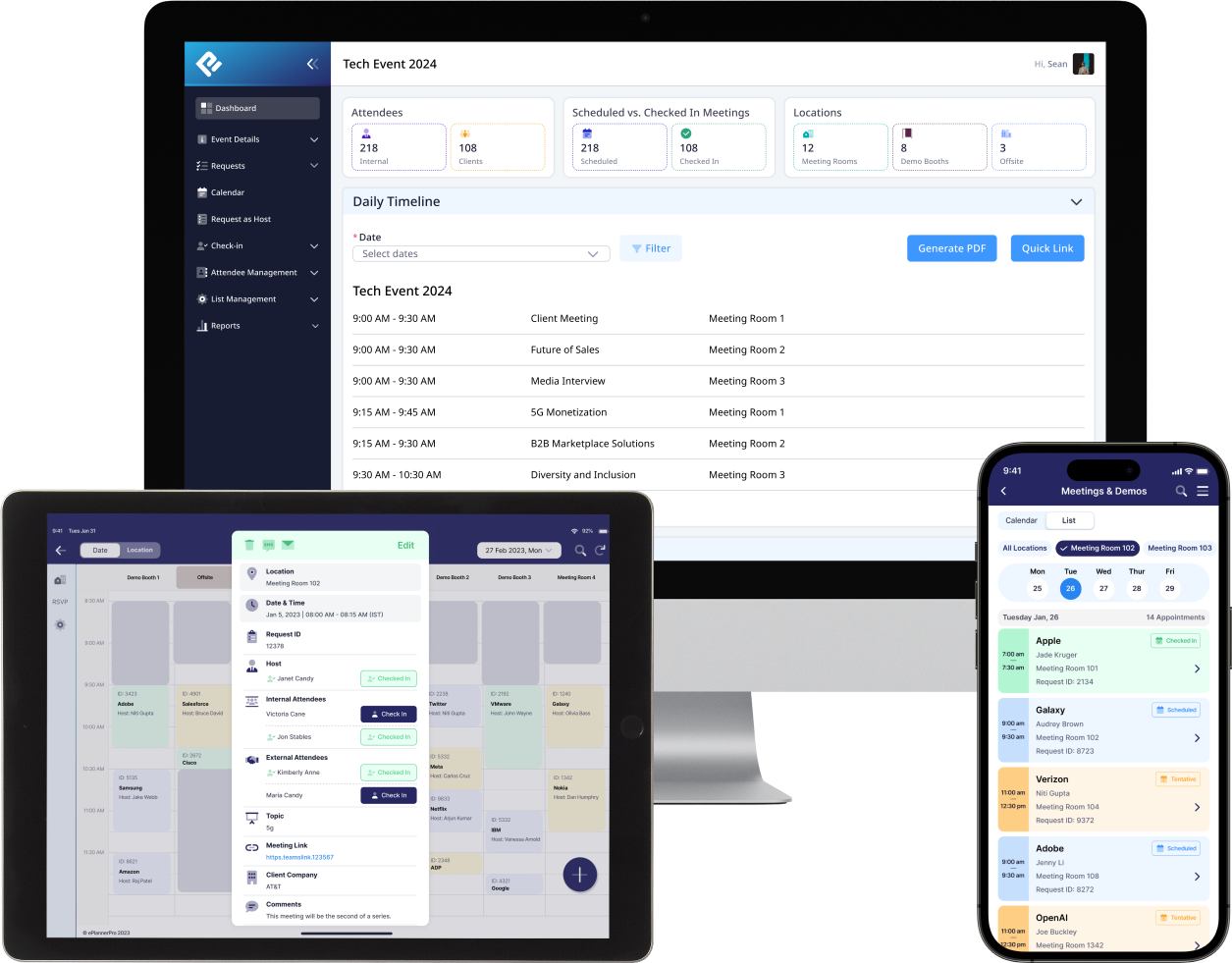 Meeting Scheduling Management
Streamline your workflow
Enter details to set up the event
Manage meeting spaces, attendees, and staff
Schedule meetings and send reception invitations
Pull reports and seamlessly integrate results into your CRM platform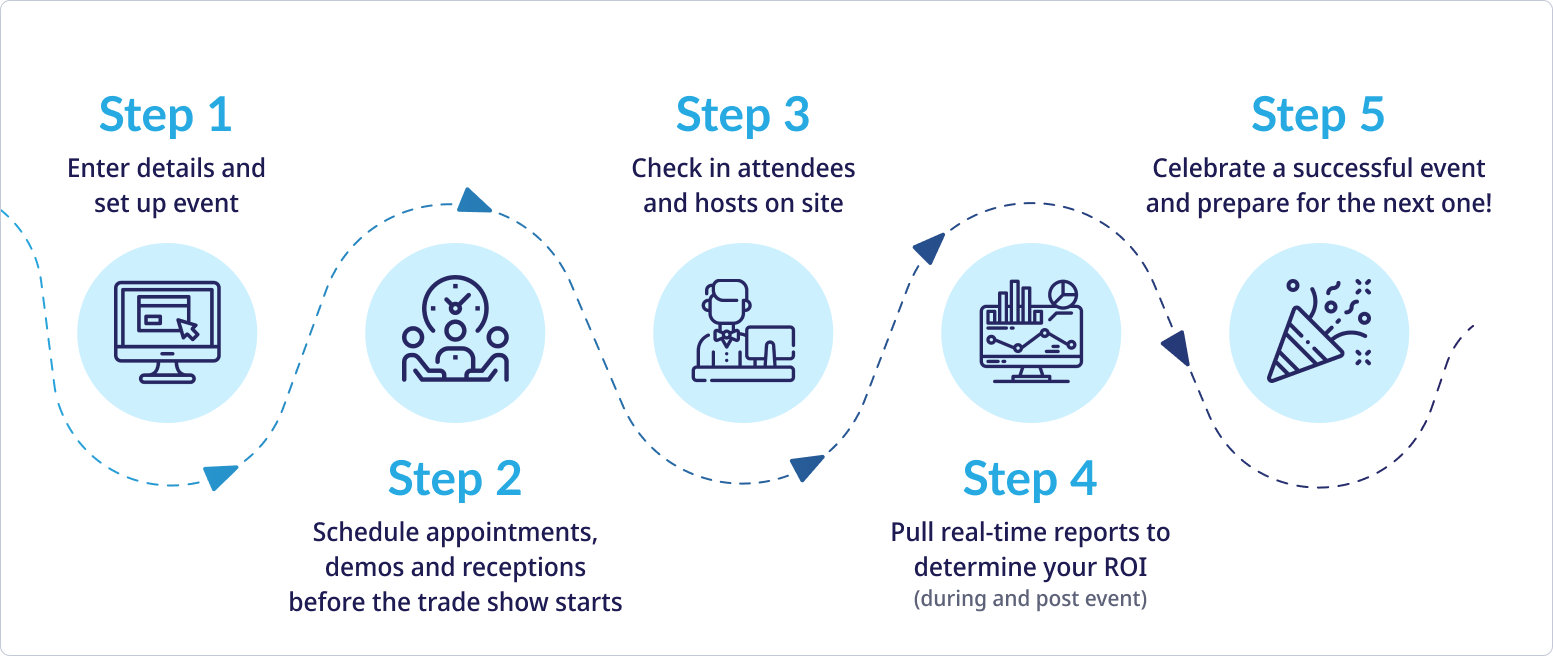 WHAT OUR CLIENTS ARE SAYING
Excellent customer support and versatility
"ePlannerPro saves us 70% of the time we used to spend by using spreadsheets and emails."
"When we canceled our onsite trade show presence at the last minute and decided to go virtual, ePlannerPro quickly converted all of the scheduled meetings to virtual with a click of a button...saving us hours of time."
"Since ePlannerPro integrates so easily with Microsoft Teams, Zoom and others, it gives us flexibility to work with different clients based on their preference."
Become an event Pro with ePlannerPro
Strengthen your B2B event planning and meeting scheduling skills to stay ahead in this competitive industry. Learn best practices and stay up-to-date on ePlannerPro features and functionality. Subscribe to ePlannerPro.